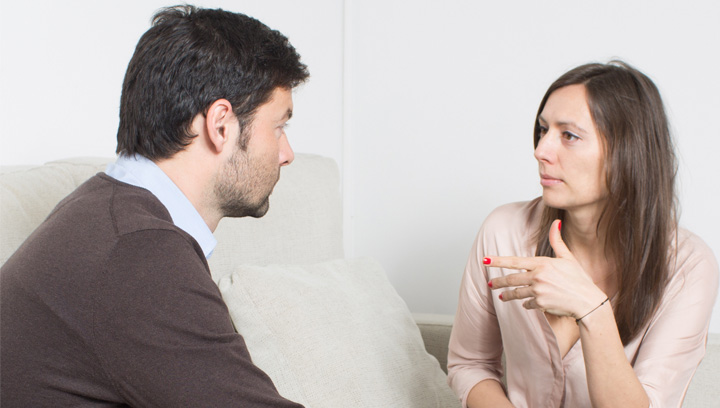 Cognitive behaviour therapy (CBT) with a trained CBT therapist at our Borders centre
We are pleased to offer cognitive behaviour therapy, also known as CBT or cognitive behavioural therapy, at First Psychology Centre, Borders.
What is cognitive behaviour therapy (CBT)?
Cognitive-behaviour therapy (CBT) is an approach that highlights the important influence of how we think (cognition is a word that means thinking) and what we do on how we feel. As difficulties make us feel bad, it is often our feelings (such as sadness, depression, anxiety, anger) that indicate to us something is wrong. To feel better we therefore need to work on the cause of these emotions, which is usually linked to specific worries or beliefs (such as "I am unlovable"). Sometimes we also inhabit unhelpful patterns or behaviour, such as avoiding things we don't want to do, which can also affect how we feel. Hence CBT looks at us as a 'system' and helps develop strategies for changing things where possible.
What is involved in cognitive behaviour therapy (CBT)?
Although different CBT therapists and psychologists who offer CBT work in different ways, most commonly cognitive-behaviour therapy (CBT) involves identifying the specific issues that are causing the difficulty, then setting goals to address these in a hands-on way. Like counselling and psychotherapy, cognitive-behaviour therapy (CBT) is a talking therapy. However, it has a more focused, direct approach involving specific techniques such as keeping diaries and records about how you feel and react in specific situations. It also involves setting tasks and trying out new things (these are called 'experiments') in planned ways. Over time the intention of cognitive-behaviour therapy (CBT) is to help you change patterns of thinking and/or behaving at the route of your difficulties.
How many sessions will I need?
Cognitive-behaviour therapy (CBT) is a symptom-focused approach and can take up to 20 sessions with a CBT therapist or psychologist expert in CBT to accomplish goals. Of course the number of sessions, which often take place on a weekly basis to start with, will depend very much on the type of difficulty being addressed and the clients wishes and needs. It is not uncommon for certain problems, such as fear of public speaking to be addressed quite quickly. However there is no general rule of thumb, and thus it is best to discuss likely length of treatment with the CBT therapist or psychologist offering CBT that you are working with.
Does cognitive behaviour therapy (CBT) work?
CBT has been shown to be an effective way of addressing a range of common difficulties including low mood/depression, anger, anxiety, panic attacks, OCD, eating disorders, personality issues etc. It is a very popular approach, but best suits those who are highly motivated to seek change and have a specific difficulty to address.
CBT advice and resources (pdf)
More information about cognitive behaviour therapy (CBT)
If you would like to make an appointment with one of our cognitive behaviour therapists or you simply want more information about cognitive behaviour therapy (CBT), please contact us. We would be delighted to hear from you.
Practitioners offering CBT at our Borders Centre: