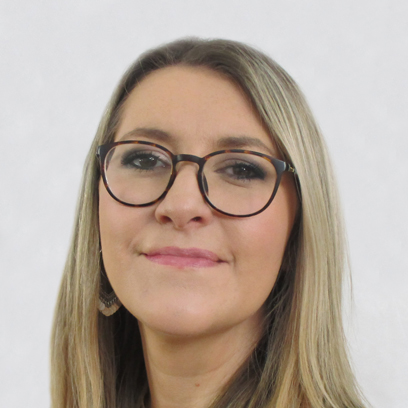 Dr Michelle Kitson
About Michelle:
Works as Senior Clinical Psychologist at First Psychology Centre, Borders.
Dr Michelle Kitson is an experienced senior clinical psychologist who works with individual adults,
couples
,
adolescents (12-16)
; and families (adults only). She is registered with the Health and Care Professions Council (HCPC) and chartered by the British Psychological Society (BPS).
She works with a wide range of issues and problems including: depression/low mood; anxiety (generalised anxiety disorder, health anxiety and social anxiety); anger/aggression; relationship issues; bullying; chronic illness; body image issues; phobias; post-traumatic stress disorder (PTSD); risk taking behaviours; self-harm; thought process issues (worry, rumination, perfectionism, etc); abuse and neglect in childhood and adulthood (physical, domestic, sexual); and many more issues.
She has specialised in working with people affected by adverse experiences and trauma both in their early years and in adulthood. She is particularly experienced in working with military trauma and continues to have a passion for working in this area.

In addition, Michelle is experienced in working with people who have an autistic spectrum disorder and can also adapt therapy for people with intellectual disabilities.

Michelle also offers clinical supervision to other health professionals and care providers.

Michelle's way of working
Michelles uses a range of evidence based psychological approaches to inform her work with clients. These include trauma focused CBT; Eye Movement Desensitisation and Reprocessing; Cognitive-Behaviour Therapy (CBT); Mindfulness-Based Therapy; Psychotherapy; Person-Centred Therapy; Schema Therapy; Acceptance and Commitment Therapy; and Compassion Focused Therapy.

She believes in tailoring the therapy she offers to meet the needs and preferences of each individual. After careful assessment, collaboration and through developing an understanding of the problem, Michelle may suggest using one type of therapy or a combination. She aims to provides a warm, accepting and compassionate therapeutic space in which clients feel safe to explore some of their most troubling concerns.

Michelle's background and experience
Michelle has over eight years' academic training in psychology combined with ten years of clinical experience. She has worked as a high intensity therapist in Increasing Access to Psychological Therapies Service in England and supported the set up of a brand new IAPT service and trauma clinic. She worked for a number of years with military veterans in a specialist residential treatment centre, providing intensive trauma therapy and was invited to Buckingham Place as an acknowledgement of her work.

Michelle currently works as a clinical psychologist in the NHS and she has worked across both primary and secondary care sectors.

Michelle has a doctorate and an MSc in Psychological Therapies in Primary Care.




Michelle's fee
Michelle charges £95 a session for self-funding clients. She also works with clients referred via their employer / organisation – for further details, please visit First Psychology Assistance.